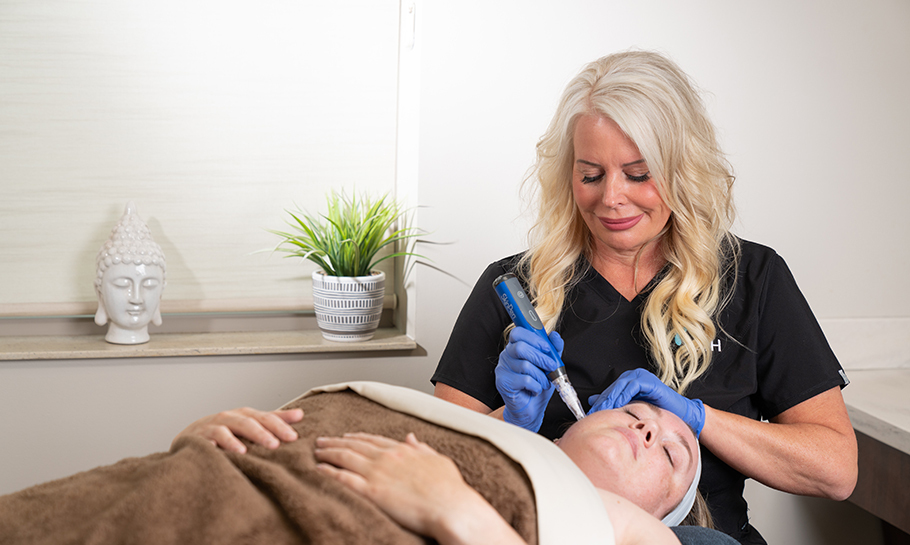 Our goal is simple-to provide treatments for every age, gender and lifestyle. Restore and rejuvenate your skin through facial treatments and injectables that have been customized by our specialists. Whatever your skincare goals, we want to help you reach them.
Customize Your Skin Care Plan
We believe in spending time with our clients, listening to their needs, in order to understand their goals so that a personalized plan can be developed. No matter the budget, all goals can be achieved with the appropriate treatment plan over time.

Acne: Target breakouts & create a healthier, cleaner complexion.

Blotchiness & Dark Spots: Helps restore natural skin tone.

Dryness: Treats dehydration and improves rough skin tone.

Facial Hair: Removes unwanted facial hair.

Pores: Refines pores and minimalizes the appearance of large pores.

Sagging Skin: Improves sagging skin around eyes and mouth

Sallow Skin: Removes dead skin, restores brilliance.

Sun Damage: Minimizes the appearance of sun damage.

Wrinkles: Improves aging skin with fine lines and wrinkles.

Schedule a Consultation